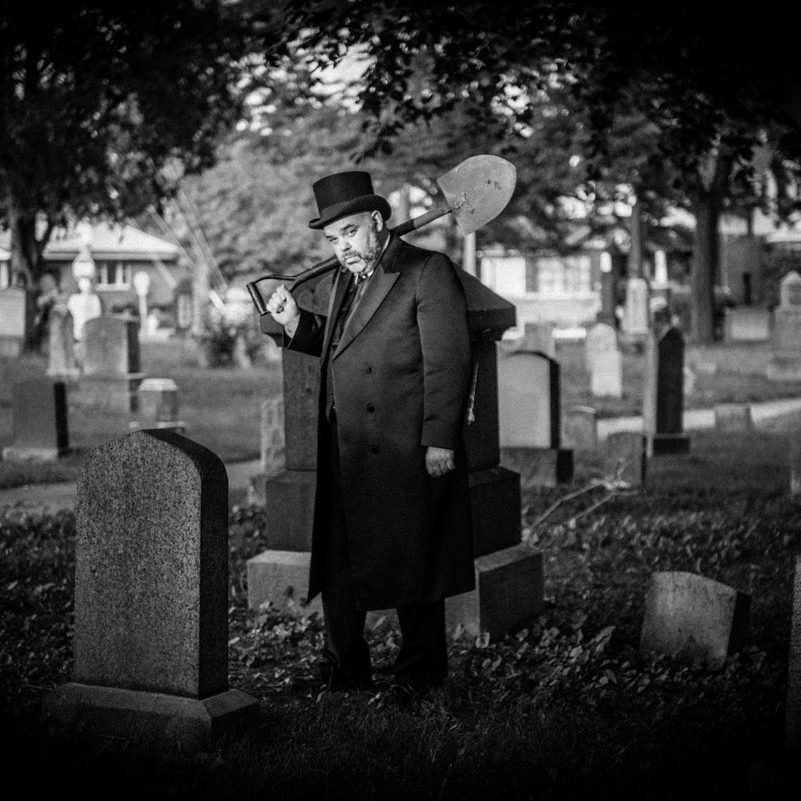 The Grave Digger
Rob Tymec
Rob is the foremost expert on the ghost stories of Sandwich Town and has conducted walking tours of the old town for many years. Rob is one of the writers of "The Spirits of Windsor Tour" and as the "The Grave Digger" will guide you through some of our most disturbing stories.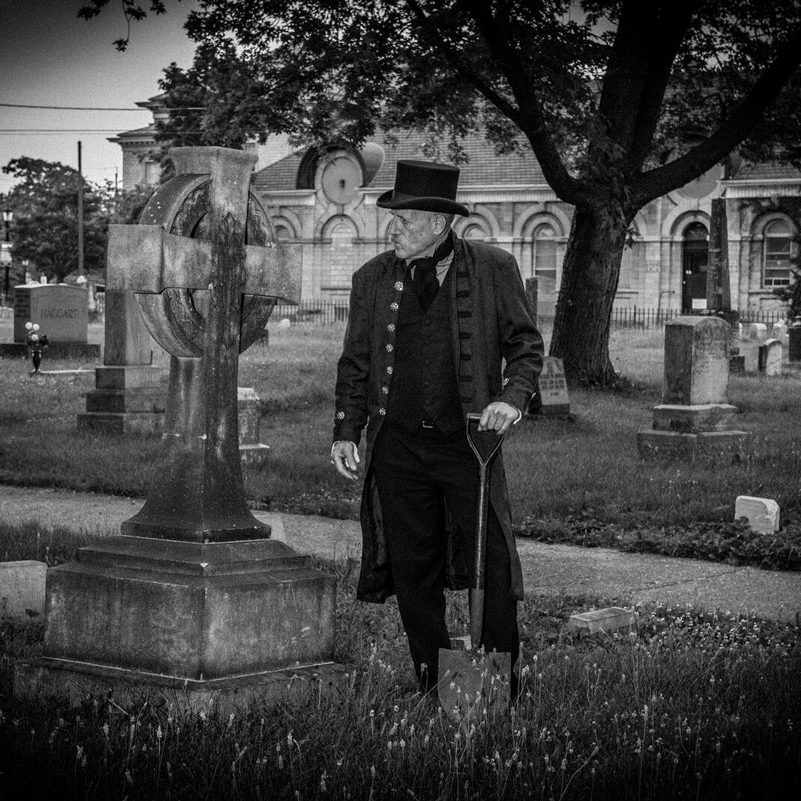 The Undertaker
Paul Cousins
Paul is an acclaimed actor, writer and director in Windsor's theatre community and currently portrays the gangster-busting cop on "The Rum Runners Tour." Paul's "The Undertaker" will organize your tour experience with the steely calm of those who deal in the dead.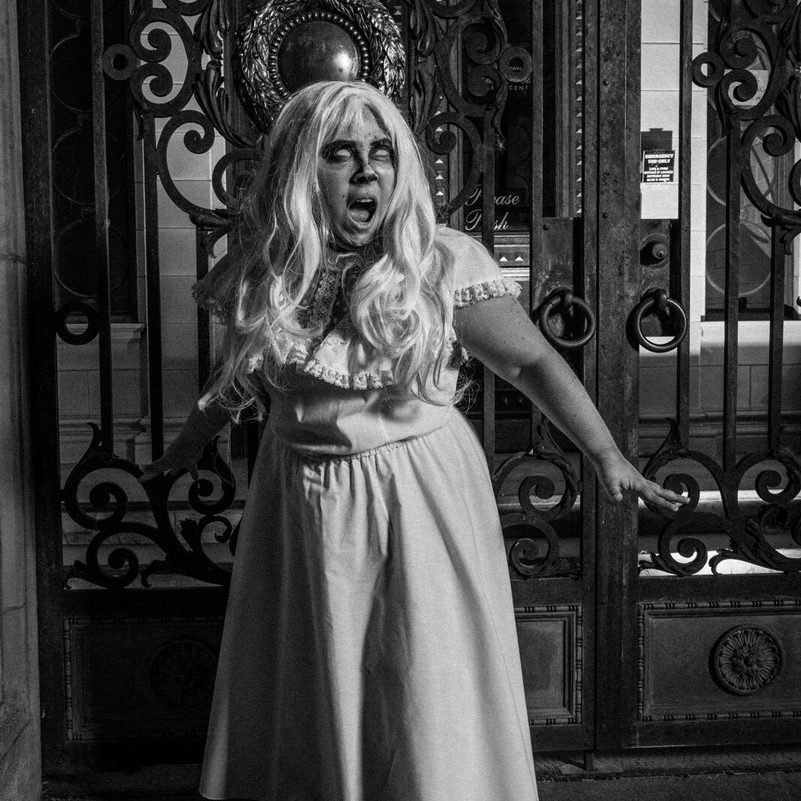 The Lady in White
Stephanie Cragg
Stephanie is a local actress who has performed a wide variety of roles in productions such as "The Birds" and "The God of Ecstasy." As "The Lady in White," Stephanie will share her knowledge of those who have perished in the Detroit River and along it's haunted shores.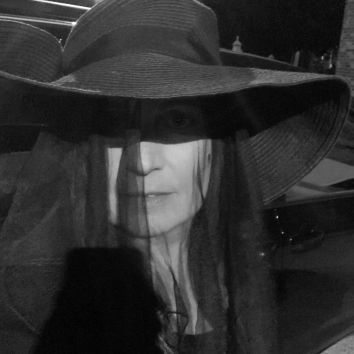 The Black Widow
Kirsten McMillan
Kirsten performs regularly on network television, local commercials and stage productions.
Her most recent projects include several TV crime series such as: Fear Thy Neighbor, Web of Lies, ClickBait and Silent Witness.
She has also performed in stage productions with Theatre Windsor, Purple Theatre and Korda Productions.
Kirsten will be sure to terrify you with chilling stories about the most haunted building in Windsor.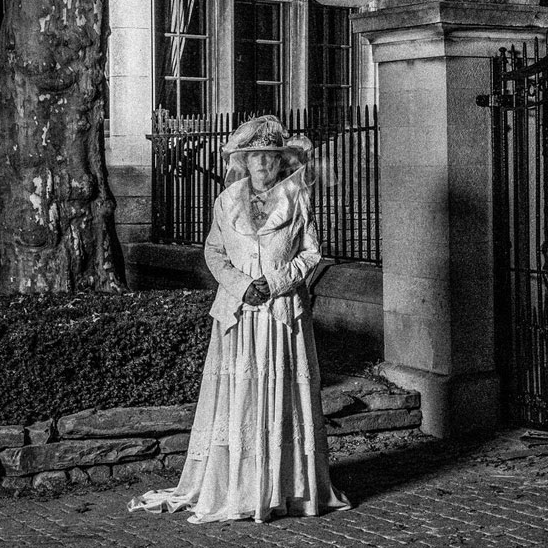 The Ghost of Mary Walker
Michelle Mainwaring
Michelle is an award-winning actress of stage, screen and radio and has performed the role of "Bertha Thomas" on "The Rum Runners Tour" for eight years. As "The Ghost of Mary Walker," Michelle will intrigue you with the true story of one of Windsor's best-known citizens.