Why Choose Virtual Tours?
Encore Productions is Windsor Essex's longest-running theatrical tour company, and now we are available on film!  Our talented cast has combined historical knowledge with top-notch theatrics to keep you entertained and educated. Whether it's a classroom, assembly, work function or special event – it is guaranteed to please. We are bringing the Encore experience to you!
How it Works
One-Day Subscription – $279+hst

Purchasing a One-Day Subscription will grant you instant access to the virtual tour for 24 Hours. All you need to do is press play! Perfect for classrooms or small events.
The In-Person Experience
This option includes an in-person presentation of the video, followed by a Q & A period with a costumed presenter and a display of artifacts and memorabilia. An entertaining option for school assemblies, corporate events, or even your next themed party! Complete the quote request form to get started.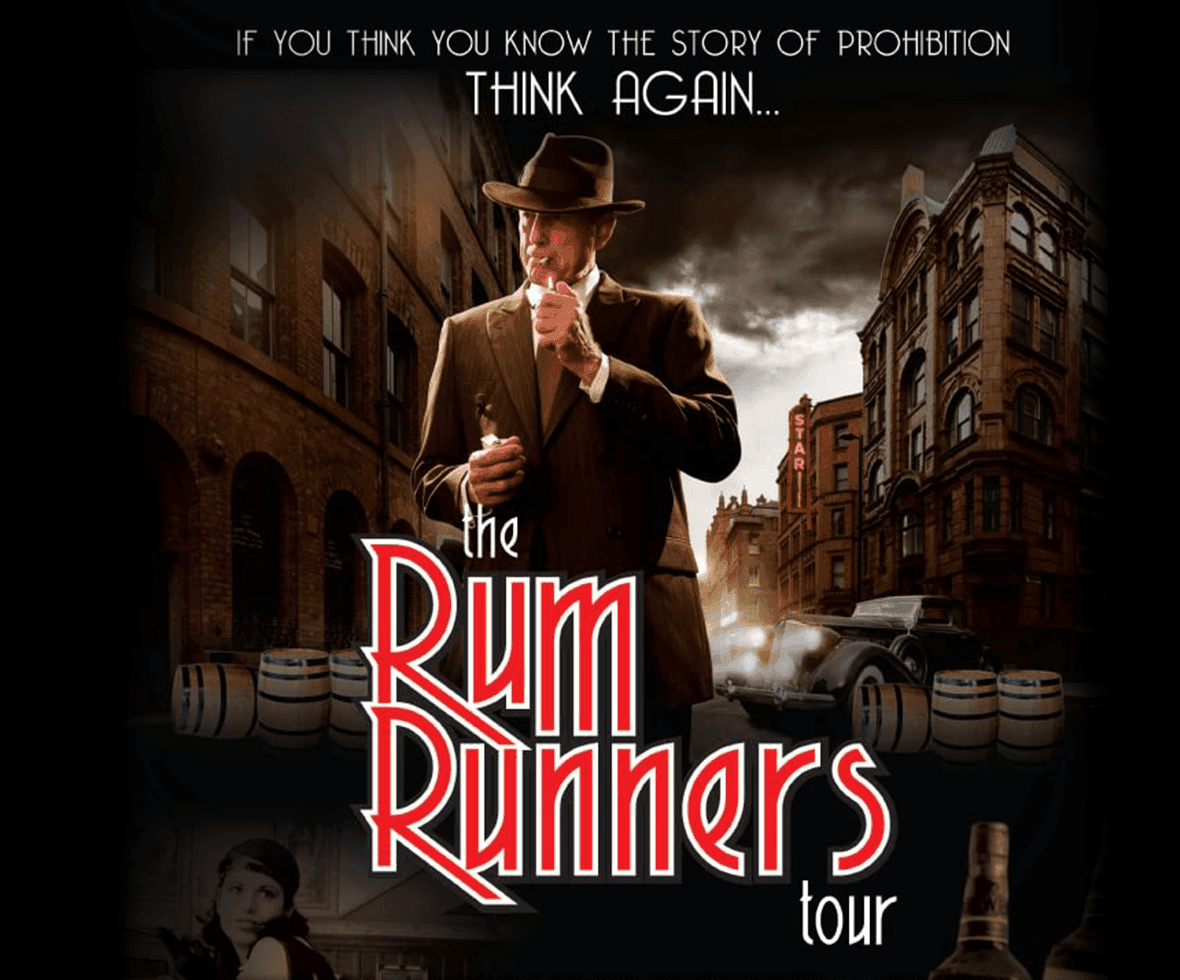 $

279.00
for 1 day
A 43-minute film depicting actual people and events that epitomized the dramatic confrontation between the forces of temperance and the Rumrunners. With the help of documented historical data and archived photos, costumed performers take you back in time to that wild and hysterical age known as The Roaring 20's. The story begins with an explanation of how Prohibition of alcohol came about in the early 1900's and continues with a focus on that battleground, known as the Windsor/Detroit Funnel.
Benefits of Buying a Subscription
The Rum Runners Tour has been produced since 2010 as a bus tour in the form of a travelling play. This award-winning tour has been designated as a TripAdvisor Hall of Fame member and has entertained and educated audiences from all over North America, about Windsor Ontario's connection to Chicago gangsters like Al Capone and Detroit's Purple Gang. If you're not able to come to us, now we can come to you and you can experience our Virtual Tour from anywhere in the world.
REQUEST A QUOTE
Please complete the form below to request a quote for our highly-requested In-Person Experience.
We will review your request promptly and contact you with the next steps.