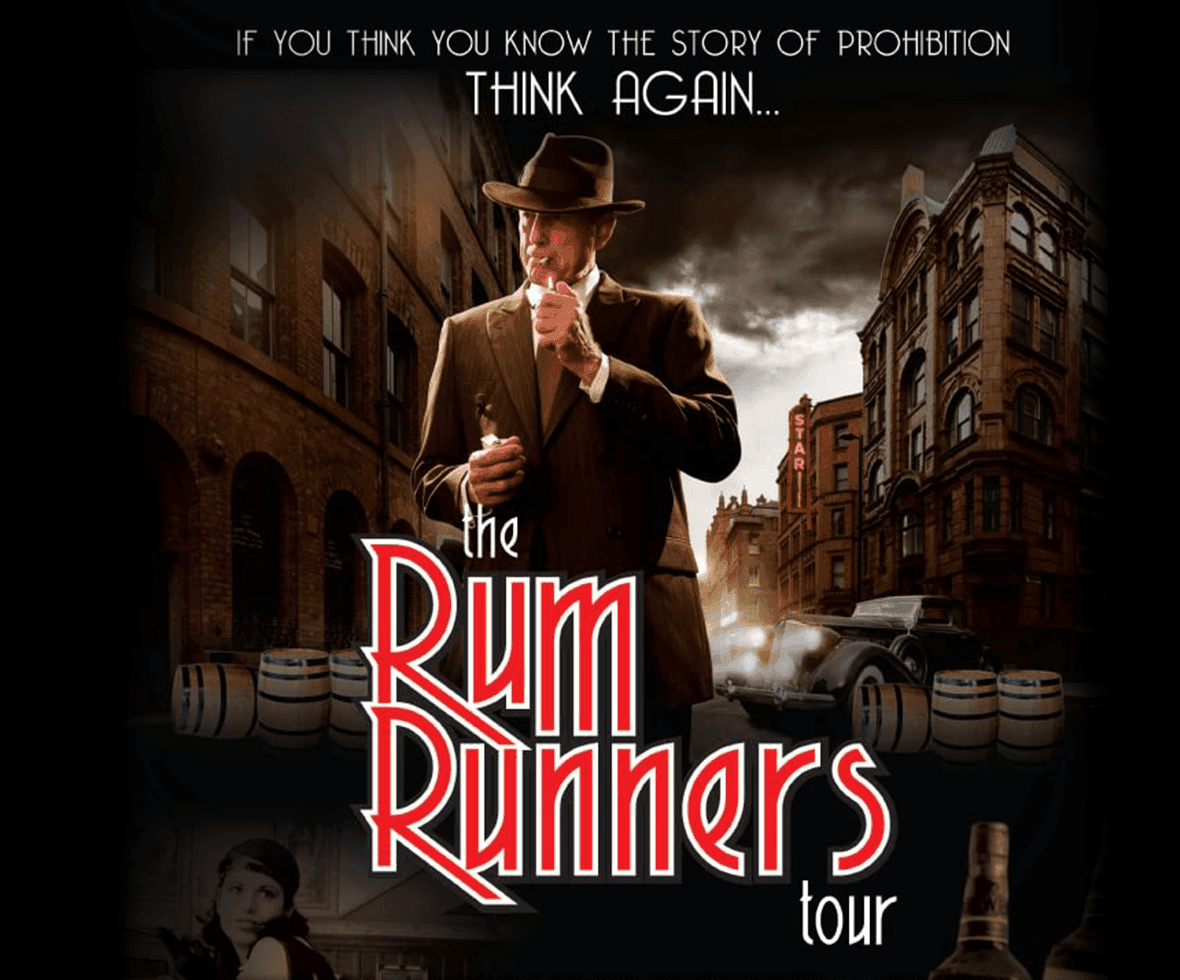 The Rum Runners Tour
 "Rum Runners Tour is the #1 tour event in the Windsor Region!"
Hop on the comfortably padded bus seats to join the Rum Runners Tour in their 12th successful season. Gain some knowledge about the region's Prohibition Era history and laugh your britches off when you meet Big Bertha and take in her show. This talented troupe will feed your mind, body, and soul as they guide you through the eventful life and times of 1920s booze smuggling along the Windsor-Detroit border.
**Please arrive 15 minutes prior to departure**
The The Run Runners Tour ticket sales has ended!