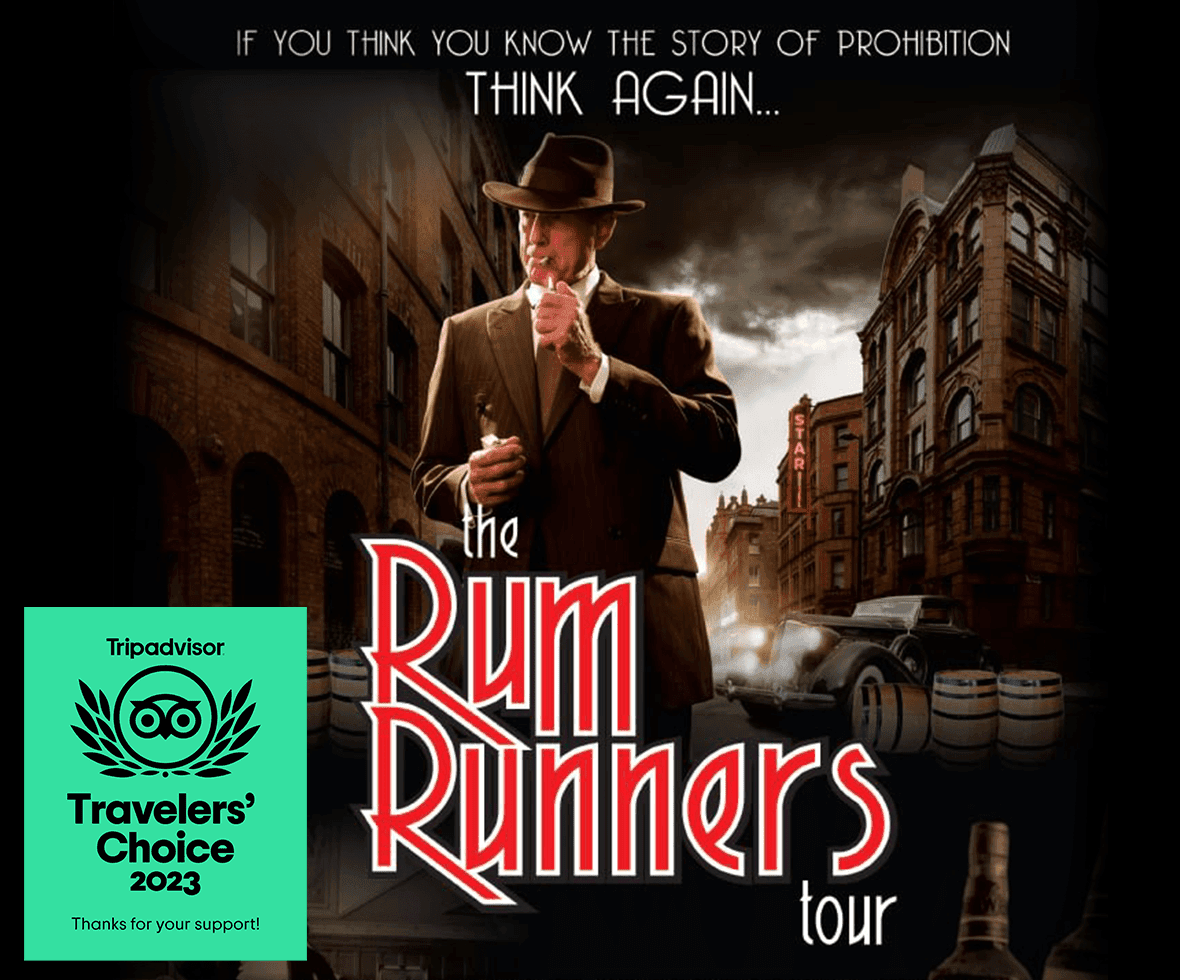 The Rum Runners Tour
 "Rum Runners Tour is the #1 tour event in the Windsor Region!"
This is a four-hour live-action bus tour where costumed characters tell the story of Prohibition in Windsor and Detroit during the Roaring Twenties. Watch the drama unfold between the forces of good and evil as "The Fighting Parson" tackles lawless saloon owners and gangsters make deals with local bootleggers. Enjoy your hot buffet lunch at a re-enacted Speakeasy while you are entertained with live music, singing and comedy routines!
NOTE: Please arrive no later than 15 minutes prior to the start of your tour. This allows time to check-in and embark the bus.
STARTING LOCATION: Rockstar Music Hall, 2418 Central Ave. Windsor, ON. There is plenty of parking on site.
WASHROOMS: Available at all of our stops.
DRESS CODE: Casual, but we encourage people to have some fun and wear costumes! You'll be stepping back in time to the 1920s, so you'll want to blend in!
PLEASE NOTE: Gun props will be used during the production BUT will not be fired at all
ACCESSIBILITY: All locations are fully accessible, except for the RockStar Music Hall during mealtime. Please note that wheelchair accessibility is not available at this location. However, patrons with limited mobility can receive assistance to navigate the stairs.
CANCELLATION POLICY: Due to overwhelming demand, all ticket sales are final. Refunds, adjustments, and tour time exchanges are not available. Please note that all tours will commence promptly at the scheduled departure time.